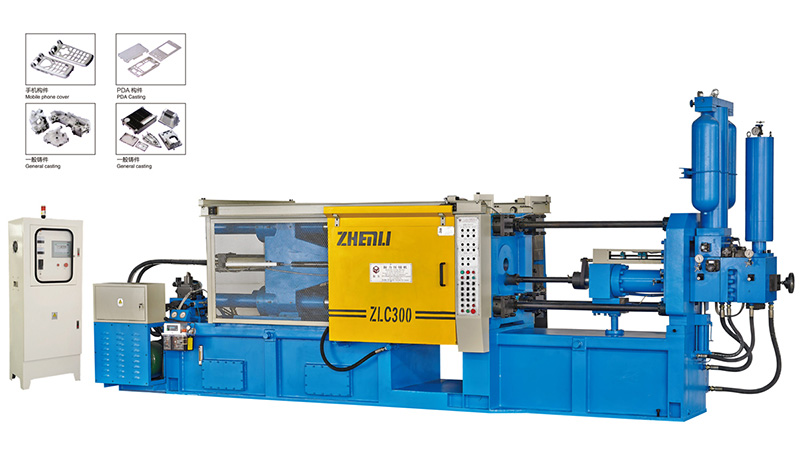 Standard Cold Chamber Machine
Zhenli series standard cold chamber die casting machines with high-quality injection, die clamping and control systems can meet the requirements of the world class level, which can secure Zhenli's leading position in the same line.
INQUIRY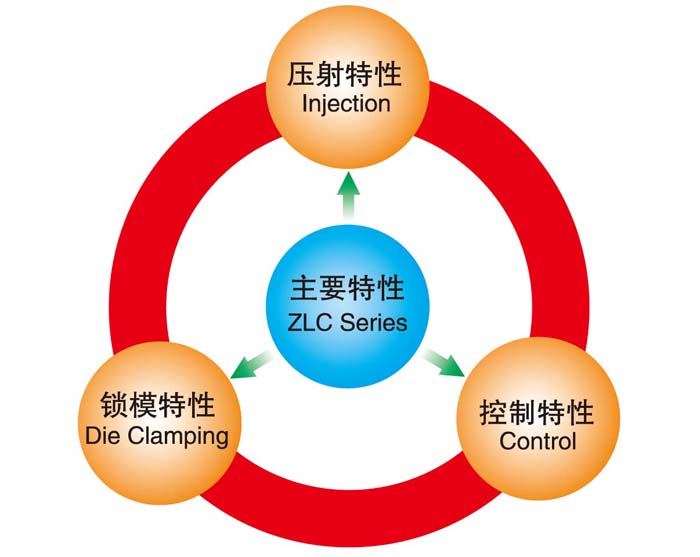 Product Features:
Pull-bar structure and hydraulic lifting device are good for the mold.
The exclusively designed injection system is equipped with piston-type fast speed and intensifier accumulators.
Equipped with big-diameter logic valve and flow control valve, which can improve injection quality and keep the oil pressure stable.
Hydraulic gear-type mold adjustment structure is easy for operation.
Unique high speed die lock system helps to improve production efficiency.
With automatic lubrication system, you can adjust the lubrication period and oil volume, which can lengthen the working life of the machine.
Hydraulic system is equipped with high pressure and low pressure two pumps so as to save energy and improve efficiency.
Stable and High-performance Injection System
Main Features:
Zhenli s unique injection system makes injection more powerful and ensures the good quality of products.

Pressure is set independently for injection and intensifier accumulator, to ensure the stability of the injection pressure.

Injection system is in the structure of four bars, more stable and reliable.

Maximum dry shot speed is bigger than 8m/s,and pressure building time is less than 20ms.

Slow Speed Phase: speed can be controlled precisely, and air trap and porosity problem can be well avoided.

High Speed Phase: desired high speed can be easily reached,and filling time and forming of the casting can be effectively controlled.

Intensification phase: intensification speed can be changed if needed,which can enhance the density of the casting but will not cause distortion.
Durable and Efficient Die Clamping System
Main Features:
In double-toggle Clamping Structure, the nodular cast iron platens are processed by CNC, solid and durable.
The high-strength steel tie bars are tensile and reliable.
Electric ruler can measure and control the die clamping stroke precisely.
Automatic lubrication toggle mechanism can improve abrasive resistance.
Hydraulic gear-type die adjustment mechanism secures smoothness.
Equipped with an independent and adjustable die open pressure building system(optional).
Newly Designed Platens
High Rigidity

Made of high quality ductile casting iron, the platens possess good rigidity and abrasive resistance.

The advanced FEA software ensures reasonable stress distribution and precise die clamping.

High Strength

The die clamping system can meet the requirements of high-speed equipment, which can realize a long working life.

High Efficiency

Zhenli unique die clamping technology helps to improve productivity.

Disolacement Analysis

Stress Analysis
Powerful Die Casting Machine Control System
Main Features:
The Simens-7 200 intelligent control system can control and monitor the data and status of each action, easy for operation and maintenance.
The big liquid crystal screen can realize the conversion of multiple languages, such as Chinese, English, Russian, and so on.
Its powerful memory can store molding data, such as time, times, speed, pressure, stroke, mold thickness, options and so on.
The control system is equipped with self-check and failure alarm function, which is convenient for troubleshooting.
Die clamping system is equipped with electric ruler which is used for position test, and the accuracy can be reached 0.1mm.
ZHENLI Exclusive Die Casting Machine Control System
| | | | | |
| --- | --- | --- | --- | --- |
| | | | | |
| Comprehensive Parameters | Injection Setting | Production and Mold Management | Die Open/Close Setting | Function Screen |