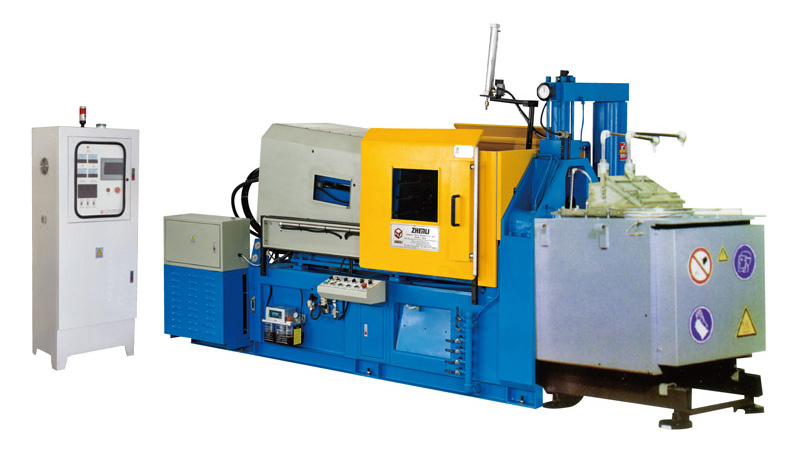 Magnesium Hot Chamber Machine
Zhenli Magnesium Alloy Die Casting Machine - Pioneer of the New Die Casting Machine Technology
INQUIRY
Jiangmen Zhenli Machinery Co, Ltd is the pioneer in the field of economical and non-traditional die casting machines. While the environment is getting worse and worse, as the substitute for resin and a powerful means of light automobile, magnesium is widely used nowadays. Zhenli assumes the mission of times, and by means of its own advanced and mature technology, it has been committed to the growth of magnesium alloy die casting machines. So far, Zhenli has created successfully both cold chamber and hot chamber die casting machines for magnesium, which have been widely applied in the sectors of computer, telecommunication, automobile and aviation, etc.
As a responsible supplier, we offer the following services in the aspect of new technology application and conventional die casting machine:
1.The development of new die casting machine
2.Mold design
3.Technical support from engineers in the beginning phase of massive production
4.technology communication
| | | | | | | |
| --- | --- | --- | --- | --- | --- | --- |
| ZLM-90 | ZLM-130 | ZLM-180 | ZLM-230 | ZLM-200 | ZLM-280 | ZLM-400 |
| | |
| --- | --- |
| | |
| Original European Fully Sealed Melting Furnace | Magnesium Alloy Protective Gas Mixer |
High Injection Speed, and the highest can be 6m/s.
Equipped with original European fully sealed melting furnace, safe and reliable.
Controlled by computer, easily operated, and high productivity.